... To Yours
We love farming and want to share our love with you! We also love supporting other small businesses. We are blessed enough that we can do both! Our family owned and operated farm has many different experiences to offer.
We pride ourselves in our fields and fresh seasonal produce fresh baking and delicious foods. We showcase other farms and artisans that share the same passion as we do.
Please make yourself welcome and have a look around.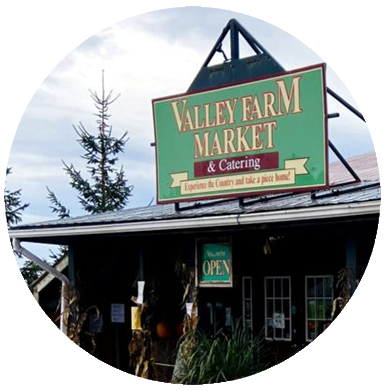 PJ Meats
Exceeding our customers expectations by producing and supplying high quality, fresh and consistent. PJ meats! At the most competitive price.
NEW!
Haze Candles - New to our market! We offer an eclectic selection of hand-poured candles.

Everyone has a dream, and we are just fortunate enough to be living it….
A family owned and operated business that allows us to do what we love. Henri and Michelle began their adventure of growing farm fresh produce and selling local products. Henri, being a farmer was excited to begin this new journey while Michelle a stay at home mom of 2 little ones at the time was a little intimidated.
Today with the help of their amazing staff and some family members they have grown the business into this wonderful county market that not only offers homemade treats and local products but award-winning catering services as well!
Henri and Michelle plan on continuing to grow the business with out losing the county family feel. True family people they hope to one day pass the business down to their daughters who have already shown interest in the family business.
LAND ACKNOWLEDGEMENT – We acknowledge we are hosted on the lands of our ancestors of the Mississaugas of the anishinaabe,  Haudenosaunee and Wendat. We also recognize the enduring presence of all First Nations, Métis and the Inuit peoples. Miigwetch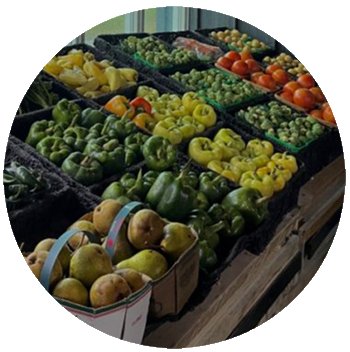 What's In Season @ Valley Farm
Since 2006
The Linde family has been focused on providing their surrounding communities with fresh, local and delicious produce and products from their farm.
Our Produce: Rhubarb, Saskatoon Berries, Raspberries, Herbs, Asparagus, Beans, Sweet Corn, Carrots, Beets, Lettuce, Squash, Zucchini, Peppers, Onions, Cabbage, Brussel Sprouts, Tomatoes, Peas, Cucumbers, Eggplant & Pumpkins.