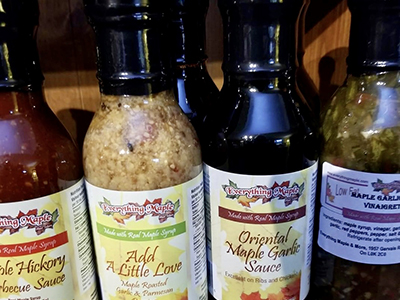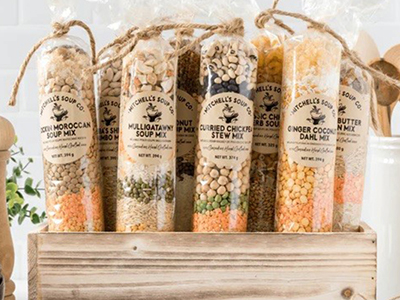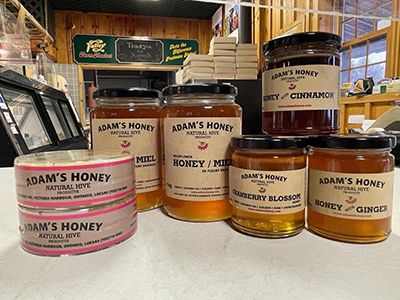 Valley Farm Market is proud to feature a wide selection of maple products, soups & sauces, honey, ice cream and so much more!
Kountry kitchen Cuboard – Homemade Mennonite preserves & jams
Maple Syrup – Delicious Ontario Maple syrup
Mitchell's Soup hearty dried meals for the whole family
Everything Maple – Gourmet Maple products and sauces
Sizzle Sauce – A versatile and well balanced sauce that goes on everything
Hillbilly Beans – Mixed beans for soup, chili and more
Georgian Bay Granola – Oven baked granola using natural and organic ingredients in 4 varieties
Cider Keg – Fresh &  sparkling apple cider made with 100% Canadian Fruit
Adam's Honey – Locally produced honey & honey products
Kawartha Ice Cream – Different varieties of flavours in 1.5 L tubs
Hitch hiker Beverage Co. – All natural lemonades & cold teas
Do you love homemade jars of deliciousness, but don't have the time to make it? What's best!! Support those who can and we all "win"!
Great for Sunday brunch with the family or a thoughtful gift idea. Valley Farm Market has a selection that is sure to please. 
...To Yours
We love farming and want to share our love with you! We also love supporting other small businesses. We are blessed enough that we can do both! Our family owned and operated farm has many different experiences to offer.
We pride ourselves in our fields and fresh seasonal produce fresh baking and delicious foods. We showcase other farms and artisans that share the same passion as we do.
Please make yourself welcome and have a look around.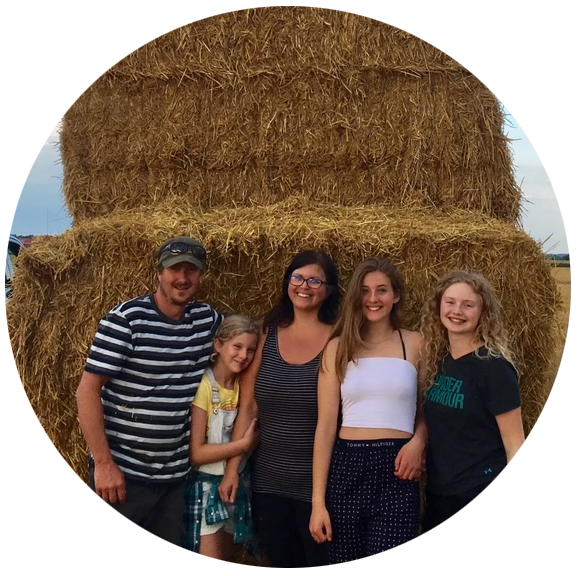 Maple Syrup
A fresh supply of Ontario Maple Syrup is now available.
Hitch Hiker
Stimulate your palate and refresh your soul.
Everyone has a dream, and we are just fortunate enough to be living it….
A family owned and operated business that allows us to do what we love! Purchased in 2006 from Ken and Geri Rounds of Rounds Ranch.

Henri and Michelle began their adventure of growing farm fresh produce and selling local products. Henri being a farmer and previous employee of over 10 years was excited to begin this new journey while Michelle a stay at home mom of 2 little ones at the time was a little intimidated.

Today with the help of their amazing staff and some family members they have grown the business into this wonderful county market that not only offers homemade treats and local products but award-winning catering services as well!

Henri and Michelle plan on continuing to grow the business with out losing the county family feel. True family people they hope to one day pass the business down to their daughters who have already shown interest in the family business. Although anyone who knows them also know they won't be slowing down anytime soon.